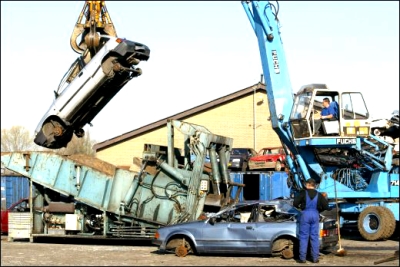 Car Disposal Sydney
At Cars Wanted Sydney , we buy unwanted cars, salvage cars, scrap cars, junk cars, damaged cars, old cars, vans, Ute, 4X4, truck, any make and model, whatever its condition-registered or not, running or not, in all Sydney areas.
We offer good price for your vehicle. The price is offered over the phone, and when we reach your place, the price you'll get is same NO change of mind. The best thing about us is that we offer you same day service and on-the-door payment.
Our staff will do all the legwork for you. They will fill all necessary forms and explain the rules and procedures with RTA (motor registry).
We will offer you good price when you'll contact us, so that you get top dollar for your scrap.
The procedure to sell your vehicle:
You can email or SMS us for car disposal Sydney and we'll answer you within an hour
You'll have to provide us some information about your vehicle, such as model, make, manual or auto, year and the pick up area
Then our team will work out a price depending upon the condition of your vehicle
We give instant quote online or over phone
When you agree to our quote, we'll arrange suitable time to pick up your car or any other vehicle
We'll send expert staff with tow truck to pick up the vehicle, and we'll also fill up the necessary paperwork and give you back the number plate
Cash For Car Disposal
We're the best if you want to sell your car fast but don't want to shell a penny for its removal. Interested in best price for your junk car with free cost removal right at your door?
Then immediately contact us car disposal Sydney to get the top dollar for it. We serve the entire Sydney area and will pay you instant cash on the same day. Just call our friendly car disposal Sydney team on:
CALL US: 0411 622 205
Alternatively, you can also contact us online by filling us a small quote form providing us your vehicle details. We'll immediately get back to you after receiving and processing your details.
Choose Cars Wanted Sydney For Car Disposal
Reliability
Customer Satisfaction
Best Price In Sydney
We give instant quote online or over phone
We have over 10 years experience
We take vehicles, running or not
We serve the entire Sydney area
We never let our customers down
We are fully licensed to move your vehicle
All our quotes are honest and our service is reliable
All our drivers are trained and will make the removal process fast and easy
We will come to your place and tow away the vehicle
Same Day Car Collection
Car disposal Sydney
means Cash up to $10,000!
Our customer friendly and unique car disposal Sydney  service offers you the best price for all types of old, damaged, junk, scrap and unwanted vehicles regardless of your location in the city.
Through our unique service we offer up to $10,00 in cash for all types of Japanese, Australian, American and European model vehicles.
When you book our free car removal service in Sydney, you'll get the best possible cash for your scrap car up to $10,000  depending upon your vehicle's make, model, age and exact condition, we can pay different but the best possible prices.
Want to get an idea on how much you can get with our car disposal Sydney service?
Call us on: 0411 622 205
We will help you in all aspects on how we'll purchase and remove your scrap vehicle and how much money you'll get in your pocket.
When you decide to sell your scrap vehicle to us, you'll get the fastest service in the entire Sydney area.
We're reliable and you won't have to wait for days to remove your care. We buy and remove cars on the same day regardless of where you're located.
Our team will reach your place within hours and will hand you the quoted cash.
We specialise in old cars, new cars, and vintage cars, damaged or not! We pay cash for cars From $100 up to $10,000
Sell cars for cash in Sydney without rego!
Sell Car to us as we pay top dollar for cars and other vehicles, even if they are unregistered or without warrant of fitness. While you might have a hard time selling your vehicle privately if it doesn't have complete paperwork, we make the process super easy for you.
Just give us a call on: 0411 622 205