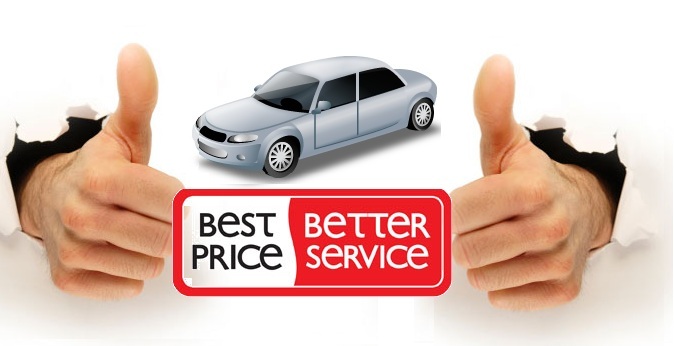 Get HIGHEST and FASTEST Cash for cars in Sydney!
Cars Wanted is Sydney's most preferred marketplace for unwanted, junk cars.
We've been serving our customers since years and can assure you that we're fully equipped to handle any number of cars and can ensure fastest removal anywhere in Sydney and can offer you the best possible cash for cars online quote.
Rest assured your unwanted junk car will be well taken care of by our team and will also be put to good use. We remove and recycle hazardous vehicle fluids and materials and also follow eco-friendly processes.
We supply some car parts to customers for re-se and process the remaining ones to create new steel and many other useful products.
Therefore, by recycling old cars, we genuinely help the environment and reduce the need to manufacture newer products from virgin materials that in turn saves energy, water and also reduces mining and production wastes.
We Buy All Types of Vehicles
We buy all types of vehicles, including junk cars, old cars, repairable cars and unwanted cars across Sydney.
So whether you're interested in cleaning up your yard, or just want some cash for junk, please contact us on: 0411 622 205
Cash For Cars online quote
You can also visit us online to get a free quote in your inbox.
You just have to fill up a small online form providing details of your vehicle. The best thing about our company is that we're open 24 hours a day, and 7 days a week.
In fact, our specialty is that we can come to your place at an hour's notice and can tow your junk car or any other vehicle away.
Best ever Cash for Cars Online Quote for Junk Car Removal in Sydney
Get Instant Cash Up to $10,000
When you're dealing with us, you have best ever chance to get cash up to $10,000 for your junk car.
Even though the real cash for cars online quote will depend upon the model, make and condition of your vehicle, but we do offer the best possible price.
Want to get an idea on your old junk car?
phone us: 0411 622 205 for more details.
Our team will help you in every possible way, and will come to your place to inspect your vehicle and offer you a quote.
We'll also let you know how much we will pay and how we plan to remove your unwanted car.
Free Junk Car Removal on the Same Day!
Once you make up your mind to sell your car to us, and call our team to remove your old car, it means you're getting the fastest and most responsible service in Sydney.
With us, you won't have to wait as our team will arrive at your place within two to three hours. The best thing about us is that we arrive at the agreed time and immediately complete the papers and hand over the quoted cash to you.
If you want an efficient and reliable car removal service in Sydney that comes on the same day, there's none better than us.
We Purchase Cars for all Makes and Models
We specialize in removal of almost all types of unwanted vehicles in Sydney, such as cars, trucks utes, 4wds and sometimes even bikes and bots. We pay top dollar up to $10,000 for the removal.
We specialize in Japanese, Korean and European models. We also pay good price for various Japanese models such as Nissan, Suzuki, Toyota, Mitsubishi, Mazda, Isuzu, Subaru, and Lexus.
Call us today on: 0411 622 205 or fill in a short enquiry form for a free cash for cars online quote.
How the Process works?
First, you should get in touch over phone to get cash for cars online quote. Be prepared to provide us details about your vehicle such as model, make and condition.
The quote is completely free without any obligation. If you accept the quote, we will send a team to your premises to collect the vehicle at the time most convenient to you.
The best thing about our company is that we pay the quoted amount at your doorstep.
Why choose us?
At Cars Wanted Sydney we offer you the best and fastest unwanted car removal in all Sydney areas. Our service is free as there are no towing charges and we follow eco-friendly practices.
Thousands in the city choose us because we pay top price and also remove the junk car on the same day. With us, its really easy and fast to get CASH for your junk vehicle.
If you're tired of that big eyesore settled permanently in your driveway, we have a good solution. Sell it to us!
Call us now on: 0411 622 205