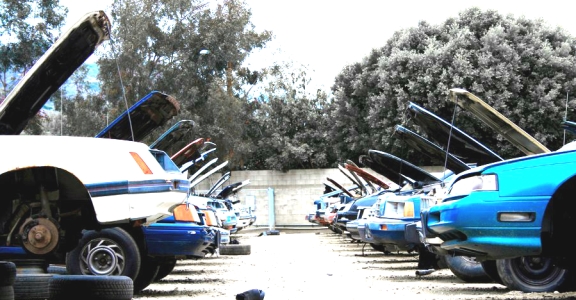 We are a registered team of professionals that are specialized to offer reliable services and pay maximum cash for unwanted cars across Sydney. All you need is to call, email, or come to our offices.
A specialist will ask you a few questions regarding your car, year, model, and damage. We accept both individual and corporate unwanted cars.
Cars Wanted Sydney accepts all kind of vehicles in any condition and location and pay top Cash For Cars.
Sell Unwanted Cars in 

Sydney
We are a dedicated team of workers who pride in delivering excellent services to Sydney and the environs. We offer our services seven days a week pick up of any type of cars.
Therefore, as a client you do not have to come to us, we will come to you. We ensure quick response to all our customers and we are able to pick up the car within hours.
Our company is fully registered and legally licensed. Our Contacts are available online together with our location for your convenience.
What We Do with Unwanted Cars
Our team will come to where you are and do the necessary car evaluation tests. This is done in the presence of the car owner. After that, the value is given before the car is picked up.
Alternatively, the car owner can call our offices and we will offer you the value of the car, then come and pick up the vehicle.
What We Specialise In
Are you in possession of an old, burnt out, wrecked, salvaged, or unwanted vehicle that you need to get rid of? The vehicle can be an SUV, commercial vehicles, a truck, 4WD, a small car, UTE, or a van, etc.
We also pick up new cars, damaged cars, or the vintage cars. The year of manufacturer of the car does not matter to us; we even buy the oldest car. We buy any model or make of the car at an affordable price that you will love.
We pay cash for Unwanted cars on the spot. The company is responsible for the recycling, reprocess, and the reinstallation of the used car.
The final product is then sold to customers who cannot afford to buy expensive new cars.
How to Sell the Used Car
We pay cash on the spot after car evaluation has been done. The payment process is very fast and efficient. There are only three steps involved, first, the customer will contact our company and provide all the information about the vehicle.
The second step is, receiving of the price worth of the vehicle from us. Lastly, our company will pay the maximum cash amount to you. We will then pick the vehicle up.
Why You Should Choose Us
There are very many reasons as to why you should choose us.
First, we offer the best value to your car. The company will offer advice and answer any questions regarding our services.
Additionally, our team of professional workers is readily available and equipped to deliver excellent services to you.
They are friendly and always available to make the process easier and quicker for you. We also pay on your behalf all the towing fees.
Therefore, you do not need to pay towing fees. Instead, we will pay you cash for unwanted cars.