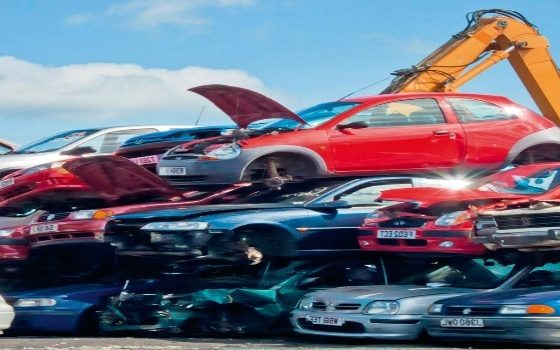 Cars Wanted Sydney's cash for junk cars service has been specifically designed to offer you the opportunity to get paid for scrap, rusted or junk cars.
We want you to cleanup your driveways, garages and yards, and sell these unused and unwanted vehicle to our company at a great price.
Unlike other companies in the market, Cars Wanted Sydney buys all models and makes of vehicles, foreign and domestic.
Whether you're running your vehicle or not, we'll buy it at the best price. Our company specializes in cars that are left unused.
Cash For Junk Cars Sydney
When it comes to cash for junk cars, we offer the best prices. For more convenience, we can even arrange for towing.
It's worth mentioning that when you want an unwanted, old vehicle, we will take care of everything. In fact, we will make good use of your vehicle. We focus on an eco-friendly process to remove and recycle hazardous materials and vehicle fluids.
We use the parts from your old vehicle to provide customers with scrap metal and re-use some parts in other old cars. Scrap metal is used to create steel and other metal products.
Recycling old vehicles allows us to help the environment. It reduces the need to create some new products from virgin materials. This saves a lot of water, energy, mining and other production wastes.
Sell Junk Cars For Cash
We have a simple and convenient process to provide our customers with cash for junk cars. You just need to contact our professionals with the make, model and year of your car.
You can simply call or contact us via other communication channels. Within minutes from the consultation, we'll provide you with an upfront offer. We won't request your personal or financial information.
When you accept our offer, our professionals will schedule an appointment according to your convenience. We will also schedule a free pick up. Our professional driver will contact you prior to the appointment. We value your privacy and convenience.
Unlike other companies, we provide you with cash instantly. Our driver will pick up your car, and give instant cash.
Thus, you don't need to worry about payment delays. We don't believe in any on-the-spot negotiations. You will receive the amount you agree to on first contacting the company.
Why Should You Sell Your Vehicle?
The primary reason to sell your vehicle is to get rid of an unused vehicle off your property. Moreover, when you're not using the vehicle anymore, getting instant cash for it doesn't seem a bad choice.
We will put your vehicle to good use. With our service, you're able to help someone who is looking for performance parts for a similar vehicle.
The most important reason to choose our service is the high price. We pay higher prices than most other companies in the region.
In addition to this, we make the entire process easier for you. We even handle all the paperwork to make the process more convenient. The best part is that your vehicle is put to good use in a very eco-friendly manner.
Eco friendly
Our eco friendly process recycles and removes hazardous materials and vehicle fluids from your vehicle
Vehicle Parts
Most parts from the vehicle are offered to customers who are looking for similar parts for their vehicles
The remaining scrap metal is used to create a wide range of new metal products
When you allow us to recycle your vehicle, you also do your bit for the environment.
Creation of new products from re-used materials reduces water and energy consumption. Moreover, it also reduces production wastes.
In case you plan to drop off the vehicle on your own, you can shop for some parts when you're here. Our company does this all the time. We provide our customers with high quality, re-used parts to help them save some money.
Get in touch today
Cars Wanted Sydney has always been the most dedicated company offering cash for junk cars. We have a huge network of customers throughout the region, and offer high quality services to our customers.
Just give us a call, and we will handle the rest.
We will pick up the car from your doorstep, and provide you with the best cash offer on the spot.
We make sure you get the best deal.