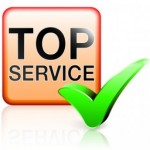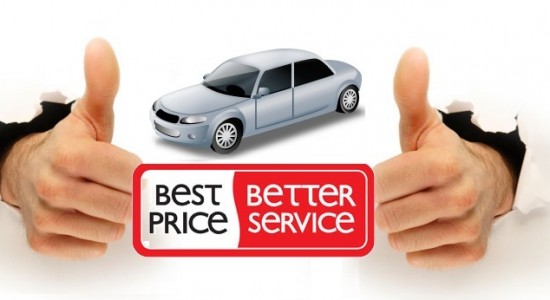 We Pay TOP Dollar Up To $10,000 For Old Cars In Sydney!
Want to somehow get rid of your old unwanted car?
Want to earn some cash in the process?
Cars wanted Sydney offers you the best and highest possible cash for old cars and other commercial vehicles.
Our trained team is equipped with all necessary tools and equipment and can ensure same day removal in any Sydney suburb.
Our efficient recycling process ensures that every single piece of your old car will be used in a constructive way and won't end up in a landfill.
Call us today on: 0459 59 49 49 or fill in a short online enquiry form for a free quote.
Top Cash for Cars Service
Our cars wanted Sydney service has been offering its services in this magnificent city since 2008 and has been very successful in gaining impeccable reputation mainly due to its hassle free junk car/truck removal service.
Our team has successfully removed thousands of cars and our customers have always referred us to their family and fiends.
We even buy vehicles torn to pieces and have necessary infrastructure to quickly pick up and remove old vehicles from all areas including underground parking.
If you feel it's not possible for you to remove your old car because it's stuck up in some areas of your house or commercial building, you can rely on our team for this job.
You just have to explain us the whole situation on phone and we'll quickly handle the rest for you!
Top scrap car removal
You can request a no-obligation free quote online or over phone. This quote is absolutely free and once you accept it,
we will quickly depute a team with a suitable towing truck to your place at a mutually agreed time ad we always pay our customers the promised amount. Our team will also complete the entire paperwork for free.
Thousands in the city choose us because we are fast and pay the highest ever price to our customers. We also ensure same day removal for your old vehicle.
If you're really tired of your old and stubborn eyesore settled permanently in your yard, or driveway, there's none better than us. Contact us immediately!
Old Car Removal Process
Our collection depots span Sydney wide, and we use all of them to collect old, unwanted vehicles.
This makes the junk vehicle removal easy for us. We also have the capability to buy entire fleet of old commercial vehicles that are no longer in operation.
Once we identify the nearest depot to your place, we will instruct our team there to reach your place at an agreed time and ensure fast removal.
Besides junk cars, we also purchase vans, trucks, utes, boats, bikes, jeeps and SUV's.
Sell My Car
Well, we're a responsible cars wanted Sydney and will handle your old vehicles carefully.
Our team removes all hazardous material from your vehicles, including toxic fluids.
We always follow eco-friendly processes to effectively achieve that. We also have expertise to remove all auto parts and we sell them to our nationwide customers.
The remaining scrap is used to make steel and other useful parts. Therefore, this recycling process becomes even more useful and positively impacts the environment.
It also reduces any need to build newer auto products using virgin materials. This helps in reducing production/mining wastes as well.
We Buy all Makes and Models
Cars wanted Sydney service can remove all types of old vehicles and even offers cash for trucks, 4wds, ute, up to $10,000.
There are absolutely no towing charges and we have different sizes of towing trucks to handle all types of vehicles.
We specialize in Korean, Japanese, Domestic, and European models. We can pay the highest price for various Japanese brands, such as Suzuki, Nissan, Toyota, Lexus, Mitsubishi, Subaru, Isuzu, and Mazda.
Why Choose Us?
There are dozens of companies offering junk car removal out there, but only cars wanted Sydney service specializes in purchasing all types of vehicles and offers HIGEST POSSIBLE PRICES at your doorstep.
We can easily buy entire fleet. We also offer you speedy same day removal and there are no towing charges when you choose us for old car removal.
We regularly pay highest possible price for any pickup or SUV in any condition.
Interested in cash for your old unwanted car?
Get in touch us on phone at: 0459 59 49 49 or fill an online "get a quote"  for a FREE no-obligation quote!