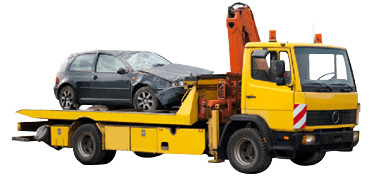 Instant Unwanted Car Removal in Sydney
Get Top Dollar for your Vehicle
Cars Wanted Sydney is an established company that has been operating for a long time in car recycling Sydney.
At Cars Wanted Sydney we take care of all your old, accident ridden, scrap, damaged, used and unwanted cars that are not worth registering anymore. We even buy worst condition scrap, junk, unwanted old vans, cars, Utes and four wheel drives at top dollar.
We cover all Sydney areas, Richmond, Bondi up to Brookvale, Inner West right up to the foot of mountains and far north.
If you really want the best and reliable unwanted car removal service then you can rely on Cars Wanted Sydney no job is small or too hard for us. Just give us a call and we guarantee you complete satisfaction and will reach your place within an hour of your call. Best of all, we will remove your unwanted junk free of charge!
We can buy unwanted, dead and damaged cars of any make, model, and condition to successfully recycle them in an environmentally friendly recycling process. Cars Wanted Sydney adheres to all recycling laws and have relevant permits to process your unwanted vehicles ethically.
We would also want to tell everyone that we're now even more specialised and experienced in buying oversized vehicles (Toyota, Mitsubishi, Volvo, Daihatsu, Mercedes, Nissan UD, etc).
Our team possesses perfect strategies and tools to handle oversized scrap trucks and can pay you god money guaranteed with negligible overheads for us.
Unwanted Vehicle Recyclers Sydney
We have years of hands on experience in ethical auto recycling processes together with degassing, air-conditioning, scrap metal, and used oil disposal include non-ferrous and ferrous metal recycling.
Cars Wanted Sydney can purchase any make and model and can provide quick and free unwanted car removal at the convenience of your home with instant cash for cars across Sydney.
We are able to pay top dollar for unwanted car removal to our customers because we process and re-use auto-parts as and when its feasible thereby saving resources that would otherwise be spent on manufacturing them.
After removing all reusable parts, the fluids in the cars or other vehicles are thoroughly drained and turned over to various liquid waste handling agencies and then the hazardous elements like the batteries are also removed.
Unwanted Cars Sydney
Get Instant Cash For Unwanted Cars
Thousands in Sydney are happy with our free pickup service for unwanted vehicles. Any scrap car or any other vehicle that's not wanted anymore for any reason is a good purchase for us. Get up to $10,000 for unwanted car removal at your convenience.
We pay cash for scrap cars with free pickup. Any scrap that's not wanted any more for any reason, can be sold to us for cash. Get up to $10,000 cash for unwanted car removal instead of letting it rust and occupying your space.
We're the biggest scrap car dealers in the city and you will get the best price from us as you're not dealing with any middle man but directly with a reputable scrap car recycler. We scrap hundreds of cars a week thus turning your scrap cars into cash.
If you are looking for unwanted car removal then look no further Call us on: 0411 622 205