0411 622 205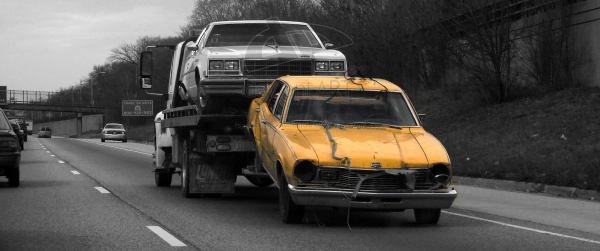 We understand just how frustrating it can be to have an unusable car that is taking important space in your backyard. Unable to sell the vehicle, you are not exactly sure how to get rid of the item efficiently and at no cost to you.
With our Car Removal services, however, we are willing to pay you for your unused car.
Our company takes care of towing the car directly from your home and bringing it to our shop. It does not matter if the car is completely useless and termed Junk because we can still find a use for this.
Melting the metal, our company is in the position to recycle the parts and sell off the scraps so that they can be used again for various purposes.
Our Car Removal services is extensive, allowing you to choose the best option that fits your specific needs. The following are just some of the functions we are capable of providing:
Scrap Car Removal
Scrap cars Removal are essentially vehicles that can no longer be used by its owners. Typically, scrap cars are no longer whole with parts that have been badly damaged – perhaps eaten by rust – and therefore useless in all sense of the word.
They may even be empty of engine or some parts may have been harvested to be used for other vehicles.
Either way, we here at car removal Sydney have no problem towing your scrap car and making good use of the parts that are still available.
Junk Car Removal
Junk cars Removal may still be useful – but more often than not, they are the kind that dies on you while in the middle of the road. We understand how hazardous these types of cars can be and we are more than willing to take care of the problem for you.
Part of our service is towing junk cars out of your home or directly from the road where it died.
No need to worry about towing fees if you are willing to sell the car to our facility.
Old Car Removal
Have an old car that you want to be removed to make room for a new one? Chances are trading or selling it off would not provide you with the same economic satisfaction as having the old car bought through our facility.
We offer top Old Car Removal service with top dollar in your pocket.
With the cost of parts and metal at an all time high, you will definitely be getting more than what you expected with the sale.
Unwanted Car Removal
We also help facilitate unwanted car removal – for whatever reason that you want the car off your property, we would be happy to do the job for you! The towing costs vary, depending on the location and what you want to do with the car after moving.
Damaged Cars
After being involved in a road accident, most cars become damaged beyond repair. When this happens – there is no way to get it off the road and even a smaller chance of using it again, especially if the car is now a total write-off! We would be happy to take care of this problem for you and for cars with absolutely no use anymore, you can take advantage of our Cash for Car offer.
What We Do with Your Car
Melting metal is just one part of what we do with junk cars. Armed with experts, we may also harvest several parts that prove to be useful and sell them off to other car owners.
In some cases, melted metal parts are not turned to more car parts but rather, into something else that is not part of the automobile industry.
The options are literally endless, considering the malleability of metal. Be aware that your junk is being re-purposed and will therefore not add up to the piling amount of trash in Sydney.
What's more – with more metal parts available, the need to mine and create metal parts from scratch becomes unnecessary.
Our Cash for Car removal Offer
Knowing how to properly dispose of an unwanted car can be problematic – which is why our cash for car offer is something you definitely have to take advantage of as soon as possible.
There is no such thing as discrimination when it comes to the cars we take – junk cars, scrap, damaged, and unwanted cars are all covered by our service.
The cash for car process is quick and simple.
All you have to do is call our number or contact us through our many communication channels.
Provide the type of car as well as its year model so that we can schedule an inspection within the day or even within 24 hours after placing the call.
An expert from our company will visit and appraise the car before providing the highest offer possible for the vehicle.
We take into account a lot of factors when trading car for cash and can guarantee that our facility is one of the top highest paying scrap car businesses.

The biggest removal in Sydney, we often pay up to $10,000 for Scrap Cars. Rest assured that we will give you the best price possible, depending on a lot of determining factors.
To top it off, if you are willing to sell your car to us, then the removal is 100% free which means you will still be able to get the full cost of the scrap on the sale.
Our car removal Sydney services are specially structured to help car owners find the most efficient – and profitable way – of freeing up space in your garage.
We understand the difficulty of owning something that takes up a lot of space yet you cannot use, which is why our system is specially designed to provide a quick response for our prospective clients.
Payment is made instantly and provided in cash format.
No check issues, no waiting in line – if we find your car a good prospect, our representative will make the offer right there and provide payment after all the documentations have been properly processed.
Call us today
Rest assured that with years of experience in the Sydney market, we are aware of all the legal rules and regulations that encompass buying and selling cars for scrap.
Call us now and earn money for your junk car!